JESSICA PARKER
DIRECTOR OF NEW JERSEY
LEADER OF THE PARKER GROUP
Jessica has been a Top Producer in the Insurance Industry since 2005 and came to Lincoln Heritage in 2010. Working with the 3rd largest Top Marketing Firm of Universal Benefits, the mentorship she has received and her previous track record, allowed her to quickly become the youngest female Agency Manager to produce over $1.3 Million in just her first year. Leading by example, she has since empowered numerous Agents to become Top Six Figure Income Earners. She is now responsible for building the State of New Jersey and is also representing in the other territories. Jessica loves coaching and mentoring people to financial independence. Her mission is to help 100 Agents earn a Six Figure income and become a Multi- Million Dollar a month Agency.
ANGELA CIMINO
EXECUTIVE OFFICE MANAGER
Managing the office and recruiting Agents provides me with the inside perspective to watch how quickly The Parker Group has been growing! The diversity and camaraderie among our Agents and staff are both very inspiring. Agents from all walks of life have been flocking to this Agency looking for a strong support system and a path to true success – they are finding it! Jessica shows her staff and her Agents the utmost respect and loyalty. It is a true pleasure to work for her and to watch her Agency grow.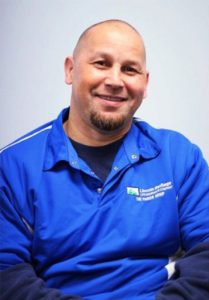 LEE FOREMAN
TPG OFFICE ASSISTANT
TEAM LEADER – LION HEART GROUP
I love being a part of this outstanding and growing team! The Parker Group, UBI and Lincoln Heritage create a perfect environment for anyone who is coachable, motivated and dedicated to succeed. Jessica Parker and the entire TPG team always make me proud to be a part of something that makes a difference in real people's lives. I love the outstanding training, consistent and meaningful team communication and the family like atmosphere that promotes team comradery and growth. Here at TPG, I know I am in the right place at the right time.
AGENOL SOTO
MANAGING GENERAL AGENT – SOTO GROUP
I thank God for his guidance and this awesome company called Lincoln Heritage. I have been in the industry for many years, struggling to make ends meet. It got to a point, were I had to ask my wife for a couple of dollars to put gas in my car to continue working. As embarrassing as it sounds, that was my reality, but God answered my prayers with this opportunity. In my first 8 months with this company, I made $88,000 and my second year over $200,000 income. I was able to retire my wife, upgrade from a car to several automobiles and I am currently building my dream home in Puerto Rico thanks to this amazing opportunity. I do not have any special abilities. What I found was a special company and a special team called the Parker Group. If you do not see the light at the end of the tunnel come and give us a try.
NAYDA RIVERA & GERARDO REYES
TEAM LEADERS – VIVA CONSULTING GROUP
We have had a successful career in the insurance industry since 1994.  Our aim has always been to serve our clients with companies that exceeded client expectation. When we found out about Lincoln Heritage and the Funeral Consumer Guardian Society, the number one provider in the US for Final Expenses and Family Support Services,  we immediately decided to join The Parker Group to serve in the New Jersey and Maryland market. Gerardo is now a Top Producer on track for his Six Figure Income Ring, while his wife Nayda is in charge of recruiting, training and developing agents building their own Agency "VIVA Consulting Group". We were excited to know that we could build an Agency within the Lincoln System.  Our experience, love and passion for what we do, is making our team grow in accelerated steps. We feel blessed to be mentored and supported by Jessica and TPG.
Our saying is: "Choose a CAREER you love, and you will never have to work a day in your life "
– Confucius
WILL LOVE
MANAGING GENERAL AGENT – LOVE LIFE GROUP
I came to Lincoln Heritage by way of a tragic personal loss, where I experienced the power of Lincoln Heritage's service from a consumer stand point. I have since devoted all of my attention to represent this company and help as many families as possible to take advantage of the great benefits we provide.  As are a result I was able to earn my Six Figure Ring in my 2nd year and have been able to earn multiple Six Figures every single year since I have been with this awesome company. My genuine interest of seeing other Agents succeed, pushed me into leadership and agency building.
---